Hinges
Ferrari produces hinges since 1947, over 60 years of manufacturing mean experience, expertise, know-how, reliability and quality.
Slide-on and Anyway Clip Hinges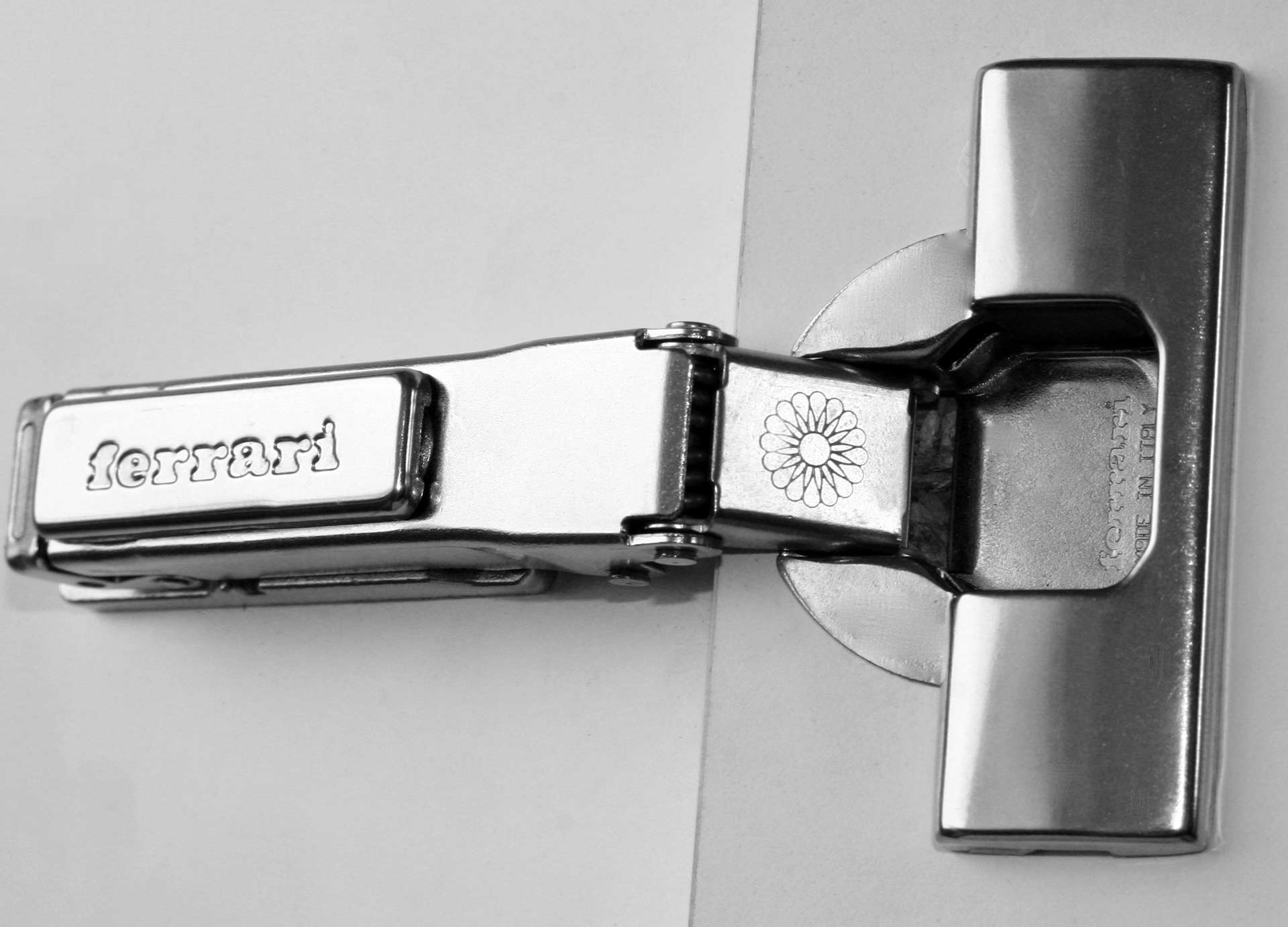 Our product range includes two different types: "Slide-on" hinges that are easily mounted by a simple sliding movement and "Anyway Clip" hinges, that is the best fixing system available in the market. Hinges are provided with an innovative, easy and safe metal release.
The clip-on mechanism doesn't require any specific positioning of the hinge: the hinge can be clipped on the plate in any direction and the plates are reversible and so optimal for automatic assembly machines.
Such characteristics permit maximum ease in mounting and installing even with large/tall doors that require the use of more hinges.
The Available openings are  95°, 110°, 125°, 165° 170°, and the product range includes applications for wooden doors, aluminum profiles and glass doors.
Ferrari hinges are also easy to mount, with quick fastening system Speed, made of an expandable dowel that is fixed with only half turn of a screwdriver.
WAVE soft-closing system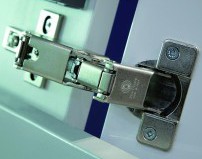 For the most demanding customers WAVE is the new soft-closing system for Ferrari hinges that combines functionality, design and ease of use. The damper is mounted directly on the hinge without using any tools.
Through the adjusting screw it is possible to optimize the damping effect (-20% in two steps) even after installation.
 
Harmony hinges with integrated damper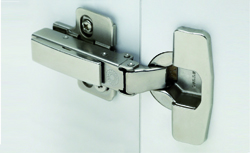 Harmony is a product that combines a simple, elegant design with smooth functioning.
The damper is concealed under hinge arm and ensures a pleasant and quiet closing of doors, maintaining good aesthetic.
The range includes all overlays, inclined cranks and 170° hinges.
 Magic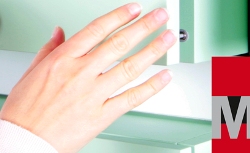 To follow the latest trends in kitchen design, we have developed a range of systems for the automatic opening of the doors consisting of magnetic touch latches and special hinges for opening and closing of doors with a simple touch.
The operation is guaranteed: closed doors can not be blocked.
The door can be opened both pushing and pulling, so it is possible to use Magic also on doors with handle.