About us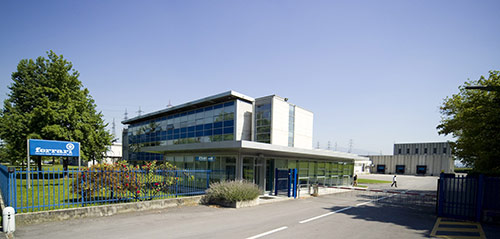 The story
Ferrari was founded in Lecco (Italy) in 1947 and since then the production of furniture hinges and accessories has continued.
The long experience in this industry helped to develop modern products with a high level of technology, all of which are internationally patented.
Innovation, dedication and enthusiasm have strongly characterised the company personality, resulting in a global growth that makes Ferrari active in over 70 countries.
This fast expansion created a need to move the company in 2001 to the new headquarters in Verderio (LC), where Ferrari has more room and modern plants.
Ferrari has directed the technologic evolution of the furniture industry starting from the piano hinge to the modern concealed hinges, expanding the product range including the lid stays, drawers, drawer slides, sliding door fittings, fittings and other furniture accessories. 
Along the years Ferrari group has grown and now it incorporates a second production plant in Turkey, completely dedicated to the internal market, a division for the zamak die casting and die manufacturing, specialized in the automotive industry, and a division in the field of electrolytic deposits. Galvanica Ambrosiana covers an area of 16.000sqm and it is among the biggest plants in Europe in this sector, with 7 automatic lines for copper plating, nickel plating (including nickel free) and brass plating.
Quality commitment
Ferrari is strongly committed to quality, as it is well aware that it is the key to satisfy end users and furniture manufacturers.
Ferrari implements strict Quality Control Programs in all manufacturing processes regulated by internal procedures, from the raw materials to finished products, to manufacture high quality products. Ferrari sends the products periodically to International Institutions from several countries (Italy, Germany, USA, United Kingdom, France, Spain), in order to carry out independent tests to confirm the qualification of "supplier of high quality fittings".
Ferrari has the UNI EN ISO 9001 Certification since 1997 and the UNI EN ISO 14001 Certification since 2003.
Innovation, Patents, Design
Ferrari believes in constant innovation, that is why it implements innovative technologies to develop
unique products. 
Over 200 international patents protect the product uniqueness.
The Ferrari design has been recognized with several international awards, appointed by the most
prestigious institutions, like Adi Design Index, Interzum Award and M-Tech Award.