Drawers and slides
F-1 Box double wall drawer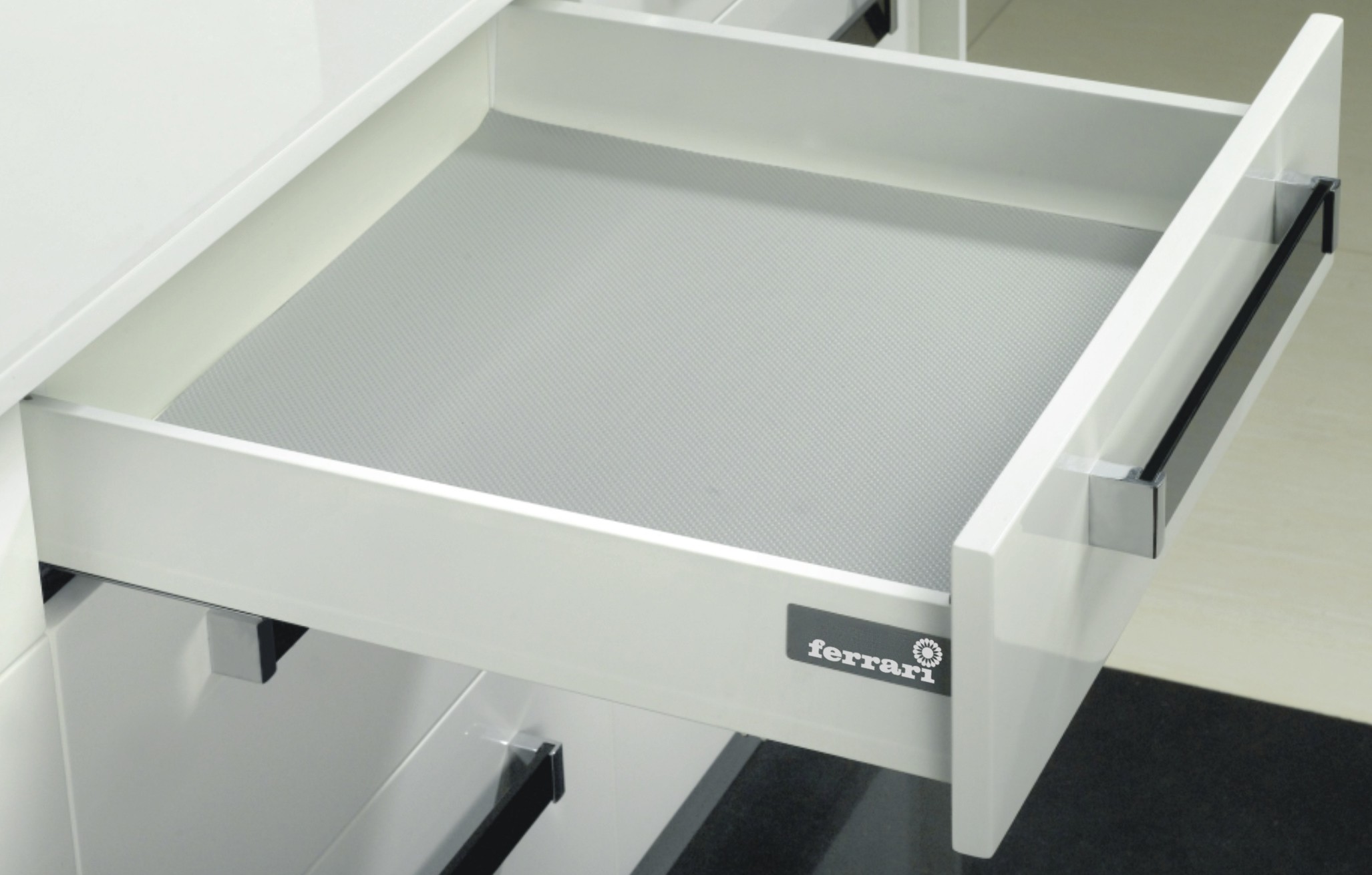 F1-Box is Ferrari double wall drawer system. Following the latest trends this new version has a minimalistic design that maximize the space inside the drawer, while the new soft closing system is even more silent and smooth.
Several solutions, available in Silky White and iron Grey, and customizations are available according to the customer needs.
The F-1 Box drawer is supplied with soft closing full extension slides, with a 40 kg load capacity, and are tested up to 80,000 cycles, keeping an extremely silent, stable, and smooth sliding.
Simply metal drawer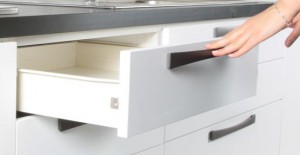 Simply is Ferrari metal drawer system. There are different models, lengths, colours and customizations to accomplish any need. These drawers are quickly assembled and disassembled and are equipped with a cam adjustment of the frontal panel. The load capacity of 25 kg is tested and guaranteed up to 80,000 cycles, with a smooth, silent and stable sliding motion.
The optional damper Relax, which can be mounted even after installation, allows a silent and effortless closing of the drawer in any condition.
Ball bearing slides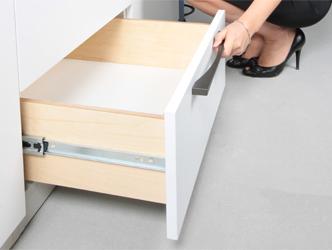 Ball bearing slides allow the sliding of the drawer through the use of ball bearings, inserted between the profiles.
The easiness of assembly and the fluidity of the sliding make this type of guide always very welcomed in the market.
The product range includes standard slides with 45Kg capacity, soft close slides and slides with automatic opening system (push-to-open).
Epoxy Slides
Roller slides represent a simple solution for the opening of the drawers.
Made of high-strength steel with shapes designed to last over time have a high load capacity, the non-toxic epoxy coating ensures a smooth and quiet sliding.
These slides are equipped with a self-closing system for the automatic closing of the drawer and a double safety stop in opening.
The optional Relax, which can be added after installation, allows a soft closing drawer in any condition.